Are 90's Food Trends Making a Comeback?
In honor of our 25th anniversary, we've been looking back at food trends over the past quarter century. Today, we're taking you back to an era when French brasseries were unstoppable and smoking during dinner was still a thing. Grab your Boyz II Men cassette and join us on a tour of 90's food trends
Most Popular Plating Style: "Tall Food"
If an ingredient didn't fit in a ring mold, the 90's wasn't interested. This plating style was the hallmark of the New American Cuisine wave that swept the country during the late 80's.
Most Influential Chef: Alfred Portale
Alfred Portale basically invented Tall Food at his game-changing restaurant Gotham Bar & Grill. More than 20 years later, he's still going strong.
Top Restaurateur: Keith McNally
Bill Clinton was in office. Kate Moss and Johnny Depp were still a couple. They all ate at Balthazar. Keith McNally is responsible more the vast majority of 90's hotspots including Pravda, Lucky Strike and Odeon. Over his career, he's opened nearly 20 restaurants.
90's Cuisine Chronicler: Anthony Bourdain
His love letter to chef culture Kitchen Confidential taught us everything we wanted to know (and a lot we didn't) about being a chef in the 90's.
Influential Restaurants:
Edible Failures:
While the 90's was a time of great innovation for chefs, it was also an era of…ahem…experimentation for the packaged foods business. Some of our greatest failures included—
Olestra
In hindsight, imitation fat sounds like a pretty bad idea.
Crystal Pepsi
Somehow this product enraged the masses when it hit the market in '92, but also recently inspired a social media campaign to rerelease it.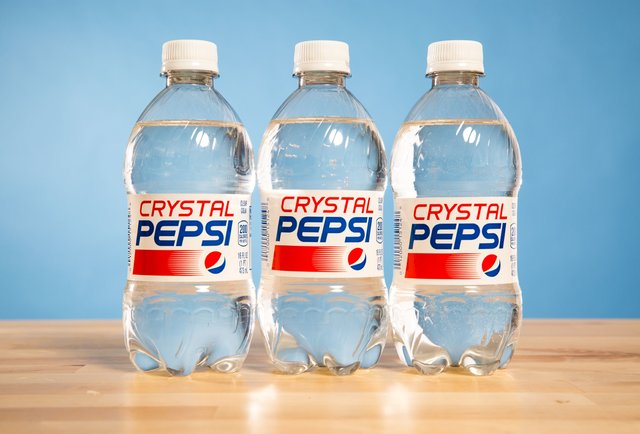 Orbitz
This was a refreshing beverage with rubbery bits of mystery matter suspended in a viscous liquid. Wonder that it didn't survive the 90's.
Hi-C Ecto Cooler
Look out. This neon orange refreshment is making a comeback sometime in the next few weeks along with the release of the Ghostbusters Movie.